Check out the Top 10 Web3 and Metaverse Podcasts that you shouldn't miss. Listen to the latest news and happenings related to Web3, Metaverse, DAO, Crypto, NFTs, and more.
Top 10 Web3 and Metaverse Podcasts That You Must Follow are:
​The Money Movement explores and chronicles the ideas and opportunities that are driving this new world of digital money.
Listen To The Money Movement Podcast on Skill Piper.
"web3 with a16z" is a show about the next generation of the internet, and about how builders and users -- whether artists, coders, creators, developers, companies, organizations, or communities -- now have the ability to not just "read" (web1) + "write" (web2) but "own" (web3) pieces of the internet, unlocking a new wave of creativity and entrepreneurship. Brought to you by a16z crypto, this show is the definitive resource for understanding and going deeper on all things crypto and web3.
From discussing the latest and leading trends to sharing research, data readouts, and insights from top scientists and makers in the space, this is a variety show with a variety of formats and topics listeners can pick and choose from. It is hosted by the longtime showrunner of (and original team behind) the popular a16z Podcast. Learn more at a16zcrypto.com.
Listen To web3 with a16z Podcast on Skill Piper.
Metaverse Insider is the most impactful podcast exploring the Metaverse, blockchain gaming, play to earn, and the exploding NFT markets. This podcast will also feature executive interviews, game and NFT reviews, and report on the Metaverse Power Index (MPI) data insights and ranking the top Play to earn blockchain gaming projects and NFTs'
Listen To Metaverse Insider Podcast on Skill Piper.
Each week, TechCrunch senior editor Lucas Matney and crypto reporter Anita Ramaswamy unpack and explain the latest crypto news, drama, and trends, breaking it down block-by-block for the crypto-curious. They'll be learning alongside you about the industry that's captured the attention of some of Silicon Valley's most influential players by interviewing some of the savviest investors, entrepreneurs and skeptics.
Subscribe to the Chain Reaction newsletter to dive deeper: techcrunch.com/newsletters
Listen To Chain Reaction Podcast on Skill Piper.
Welcome to the Metarise podcast.
We aim to help brands demystify and better navigate the weird and wonderful world of web3 through conversations with thought leaders, and weekly roundups.
The Metavise Podcast is hosted by Steve Glaveski and Shay Namdarian, and brought to you by the team at Metavise - a web3 agency helping brands get to the metaverse… and beyond.
Find out more at metavise.io
For our web3 venture fund and accelerator program, visit metarise.club
Listen To The Metarise Podcast Podcast on Skill Piper.
Our lives are becoming more and more digitally native. As we have fewer physical barriers to socialize, work, learn, entertain, express ourselves and create, growing aspects of our lives will become untethered from the physical world. This reality might excite you or it may induce fear and anxiety. Either way, I believe we shouldn't just wait and watch for this mysterious future to unfold. Rather, we should seek to explore how to positively define and shape the future we want to create on the internet, together.Each week, episodes will help demystify what the Metaverse is or could be and explore its implications on our culture and society.
Listen To Hello Metaverse Podcast on Skill Piper.
The Welcome to the Metaverse podcast is the no.1 place to learn about the metaverse quickly and to stay ahead, with interviews from top industry leaders and the brightest minds in the space.
This podcast breaks it down simply so you can understand crypto, NFTs, blockchain, the metaverse and everything in-between. Come and join the community and learn how to position yourself for the future.
Listen To Welcome to the Metaverse Podcast on Skill Piper.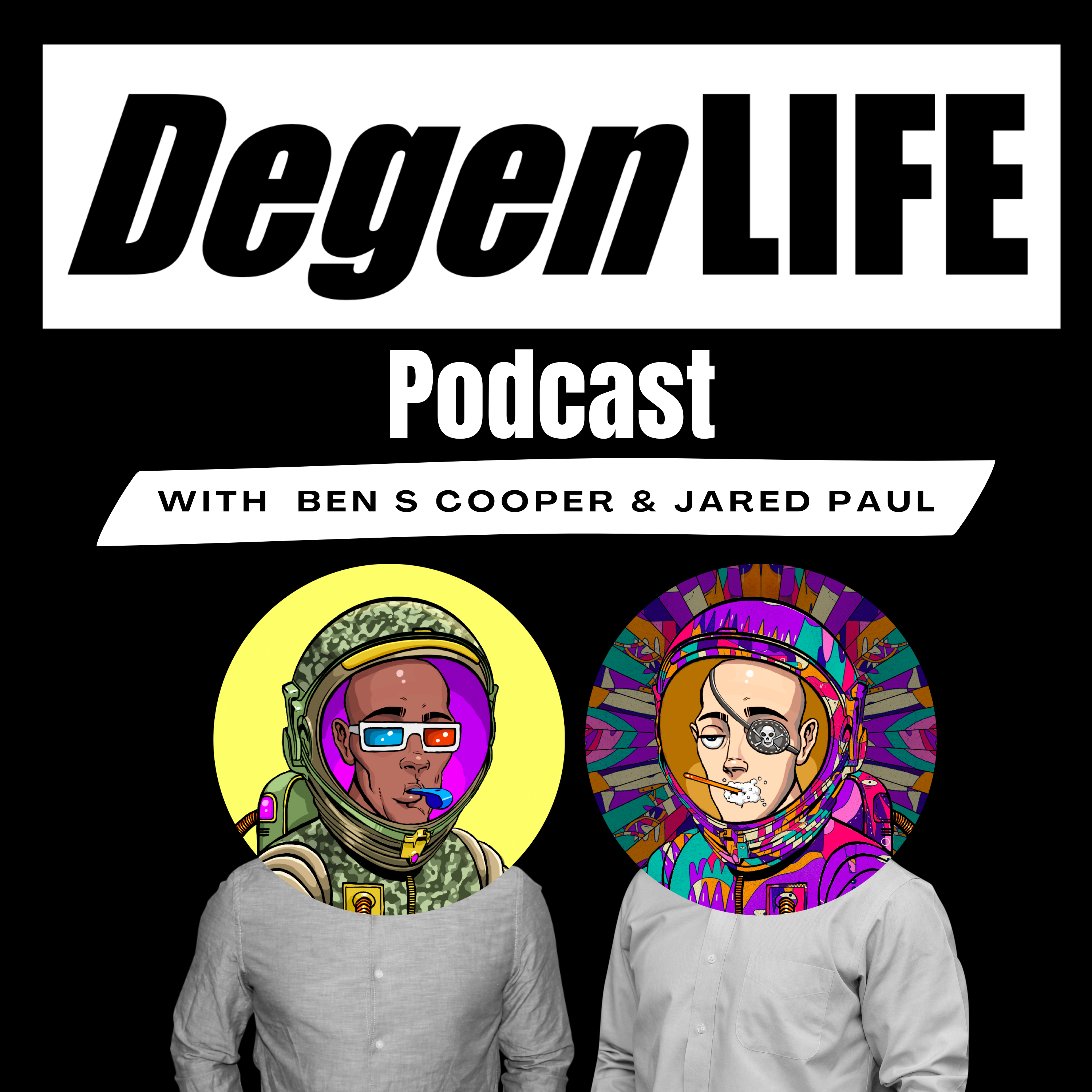 Released weekly on Mondays and Wednesdays (sometimes Fridays) and hosted by Ben S. Cooper and Jared Paul, the Degen Life Podcast discusses all things web3 and NFTs. Whether you're interested in NFTs, crypto, Defi, or all of the above, we have you covered. The vision is to provide a safe place for learning and sharing in the journey of all things Web3. Strap in because we're embarking on a WILD once-in-a-generation ride!
Listen To Degen Life Podcast Podcast on Skill Piper.
Exploring how to use NFTs, DAOs, Crypto and The Metaverse to create thriving communities and transform traditional business models. Web3 Academy is a community of creators, entrepreneurs & marketers on the forefront of Web3 innovation. Join our discord to learn, share, ask, and network: w3academy.io. Read our Web3 Report to learn how blockchain, NFTs, tokens and the Metaverse are revolutionizing marketing and business.
Listen To Web3 Academy: Exploring Utility In NFTs, DAOs, Crypto & The Metaverse Podcast on Skill Piper.
DAOn the Rabbit Hole is the official RabbitHole podcast and is the go-to podcast for people to learn about Web3. By going down the rabbit hole with experts on a variety of topics like economics, psychology, politics, history, art, technology, and more, we hope to help crypto natives and crypto-curious individuals think about how they can contribute to the Web3 ecosystem while simultaneously helping our Web2 listeners become interested in learning more.
Listen To DAOn the Rabbit Hole Podcast on Skill Piper.
---
Follow more such interesting Web3 and Metaverse Podcasts on Skill Piper.